Hemp Honey
HEMP ENERGY MADE PURE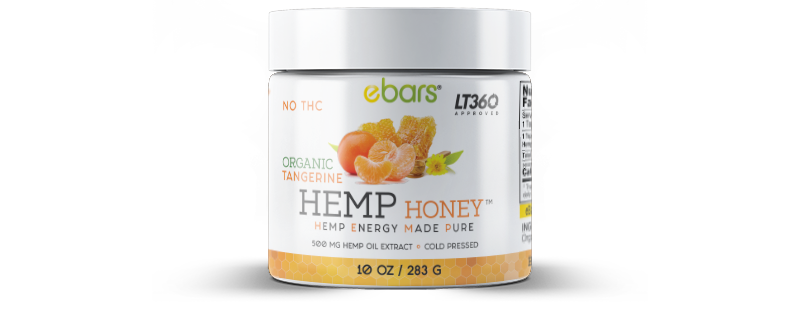 Savor the fresh taste of eBars 100% organic, raw Brazillian amber honey-flavored Hemp Honey with organic tangerine and naturally occurring full spectrum Hemp Oil Extract.
The eBars Hemp Honey Difference:
100% Organic, Raw, unfiltered, Brazillian Amber Honey.
Oregon grown full spectrum hemp extract (plant-based, non-isolate)
Over 100 naturally occurring cannabinoids.
Naturally occurring terpenes and phytonutrients from hemp.
Lab-tested and COA (Certificate of Analysis) provided on every product.
There is no detectable THC.
Serving Recommendations:
Each 10oz jar contains 500mg of full-spectrum Hemp extract.
Each container contains 60 servings at approximately 1 teaspoon.
One Serving contains 8mg of hemp extract.
Wait 30 minutes to monitor how your body responds to the naturally occurring cannabinoids. Most people find that 1 or 2 teaspoons of HEMP honey gives them the effect they are looking for, (ie. support for inflammation, support for stress, support for insomnia)
Stir well and enjoy!
Our Organic, Cold-Pressed, Full Spectrum Hemp Extract infused Honey packs a powerful punch in ingredient quality. The Hemp oil that we use is derived only from Cold-Pressed Organic seeds and plants. This process helps to make one of the cleanest purest oils on earth.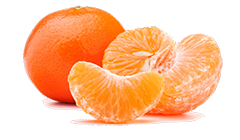 ebars is a dedicated Organic facility. We do NOT share our equipment.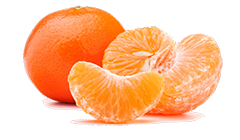 Hemp Honey
Tangerine
Jar Size - Buy More, Save More
When

to Use
Morning
As a filling replacement for your regular coffee.
Afternoon
To energize you through the afternoon slump.
Evening
To help you relax after a long day.
Post Workout
Supports improved blood flow which can aid in recovery..