Heal MSM Honey
Healing Energy Active Lifestyle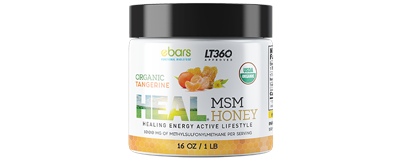 We are excited to introduce you to something that has not existed in the marketplace until now, and that is MSM Honey. Organic Brazilian amber honey flavored with organic tangerine with an effective amount of MSM, has made this a taster's delight.
Healthy never tasted so good!
MSM 101
MSM (methylsulfonylmethane) known as dimethyl sulfone (methyl sulfone) or DMSO2, is the oxidized form of dimethyl sulfoxide (DMSO), It's an organic sulfur-containing compound that's used to improve immune function, lower inflammation and help restore healthy bodily tissue.
The reason so many benefits are attributed to the MSM supplement is because MSM provides biologically active sulfur, which is the fourth most plentiful mineral in the body and needed for many different critical bodily functions every single day. Thus, MSM is considered a sulfur donor.
Benefits from MSM
Alternative medical practitioners suggest that MSM supplements help treat chronic pain and a variety of inflammatory disorders, including rheumatoid arthritis, osteoporosis, bursitis, tenosynovitis, tendinitis and eye inflammation.
Additional Uses
People also use MSM to help treat muscle cramps and pain, asthma, depression, scleroderma, scar tissue, stretch marks, hair loss, wrinkles, periodontal disease, gastrointestinal upset, chronic constipation, interstitial cystitis, gastric hyperacidity, ulcers, diverticulosis, premenstrual syndrome, poor circulation, hypertension and elevated serum cholesterol.
Source of Information Above: LiveStrong.com
Each Tablespoon contains 1000mg of MSM.
Ingredients
Ingredients: Organic Raw Unfiltered Brazilian Amber Honey, Methylsulfonylmethane, Organic Flavoring
Manufactured on equipment that processes peanut, almond, and coconut.
Nutrition Facts
Serving Size: 1 Tbsp
Total Servings: 32
1 Tbsp = 1000 mg Methylsulfonylmethane
Amount/Serving
% Daily Value*
Total Carbohydrate

17g
6%
*Percent Daily Values are based on a 2,000 calorie diet
ebars is a dedicated Organic facility. We do NOT share our equipment.
The statements presented here have not been evaluated by the Food and Drug Administration. This product is not intended to diagnose, treat, cure, or prevent any disease.
Immune System
Recovery
Stress Relief
Pain Management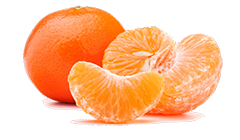 Heal MSM Honey
Tangerine