https://www.ebars.com/store/bars/focus-for-kids-seeds-chocolate-strawberry-energy-bar
Share this product beyond Facebook and Twitter!
Copied!

Focus 4 Kids!
Chocolate Strawberry
FREE Shipping on domestic orders over $70.00!
Organic Nutrition to Help In Your Child's Schoolwork and Activities
Have you ever asked yourself why your child at times has a difficulty concentrating and focusing?
Not getting enough sleep and not eating quality nutrition can play a major role in how your child performs during the day. The food your child eats will have a direct link to how well they are able to concentrate, focus, and stay on tasks. When lacking proper nutrition, kids are more likely to lack motivation, more like to be fatigued, more likely to have issues paying attention, and will even have a poor attitude.
Our children's lives keep us on the go between school, sports, and other activities. Eating fast food is convenient but is not the solution to providing well balanced meals and nutrition. The Focus Kids Chocolate Strawberry offers a solution by providing a grab to go snack for your child that can help with your kids focus, concentration, and energy.
"The FOCUS bar* is the best bar I know for the brain. It's low glycemic which means no blood sugar (glucose) spikes or crashes. It's filled with high octane brain foods such as Lions Mane, Cordyceps Militaris, Guarana, and Flax Seed. This is why I fully endorse the FOCUS bar as your best nutritional solution for laser sharp focus." - Coach Scott Oatsvall
The FOCUS (For Optimal Clarity Under Stress) bar represents a new era in Organic Performance Enhancing Nutrition (OPEN). FOCUS relies completely on non-gmo, gluten-free and organic wholefood to support a balanced stimulation of your brain for optimal focus under stressful conditions.
What's Inside?
ebars is a dedicated organic facility. We do not share our equipment.
Flax Seed
Flaxseeds are a nutritional powerhouse rich in alpha-linolenic acid (an Omega-3 fatty acid), which most men are deficient in.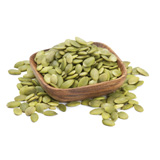 Pumpkin Seed
Pumpkin seeds are full of antioxidants, and a healthy source for zinc, magnesium and tryptophan, which promote healthy sleep.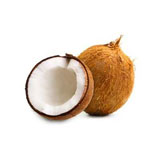 Coconut
For centuries, the coconut has been claimed as a potent cure for nausea, rash, fever, earache, sore throat, bronchitis, kidney stones, ulcers, asthma, syphilis,
Nutrition Information
| Amount Per Serving | | % Daily Value |
| --- | --- | --- |
| Calories | 195 | |
| Total Fat | 9g | 14% |
| Saturated Fat | 2g | 10% |
| Trans Fat | 0g | 0% |
| Cholesterol | 0g | 0% |
| Sodium | 60mg | 2% |
| Potassium | 300mg | 5% |
| Total Carbohydrate | 18g | 6% |
| Dietary Fiber | 5g | 20% |
| Sugars | 9g | 18% |
| Protein | 8g | 16% |
Ingredients
Organic Sunflower Seeds, Organic Raw Unfiltered Honey, Organic Rolled Oats, Organic Flaxseed, Organic Apple Sauce, Organic Pumpkin Seeds, Organic Cacao Butter, Organic Chia Seed, Organic Pea Protein Isolate Powder, Organic Banana Powder, Organic Coconut Sugar, Organic Strawberry Powder, Organic Coconut Oil, Organic Cacao Powder, Organic Cinnamon, Organic Raspberry Powder, Organic Natural Flavors, Organic Brown Rice Crisps, Organic Blueberries Dried, Organic Cranberries Dried, Organic Guarana Seed Powder, Himalayan Pink Salt, Organic Monk Fruit, Organic Peanut, Organic Blanched Almonds. Contains: Peanut, Tree Nuts (Coconut, Almonds).
% Daily Values are based on a 2,000 calorie diet. + Daily Value not established.
Safety First
FOCUS is today's healthiest and safest solution for your child's clarity and calm. The FOCUS bar naturally stimulates three of the brain's neurotransmitters that are critical for alertness and the feeling of wellbeing
Nutrition That Lasts
FOCUS for KIDS (v2.4) supports up to 4 hours of sustained mental alertness combined with a feeling of wellbeing.
Frequently Asked Questions
Customer Reviews
Review
Excellent quality products!! I have been eating these bars for three years now. Great for traveling!
Show more
Review
I found out about Ebars about a year ago now. I am a professional athlete and I'm always looking for the best. I definitely found it with Ebars! They are hands down the best quality bars ever made... cannot compare them to nothing out in the market. Such a good food to fuel your body and mind! I do feel that Ebars help me perform, be sharp both physically and mentally!! .. Simply THE BEST!
Show more
Review
I love all of the bars! I like that they use clean and whole ingredients. They're delicious too!
Show more