https://www.ebars.com/store/bars/java
Share this product beyond Facebook and Twitter!
Copied!

FREE Shipping on domestic orders over $70.00!
Java the Perfect Pair for Coffee Drinkers
Java contains real, freshly roasted coffee (we source and roast the coffee to perfection here at our plant). This gives Java a vibrant and "fresh" taste that cannot be artificially duplicated. Java is not baked. It is cold-pressed (like all our bars), offering the smooth texture of a soft brownie. Java is grain-free. In fact, it's lectin-free (For more information on the anti-inflammatory characteristics of lectin-free ingredients, please see the bottom of this page).
The reason Java is a no-bake brownie is that this ensures the highest amount of nutrition. It is crafted from our own proprietary chocolate using raw cacao and is free from cane sugar, and lecithin.
What's Inside?
ebars is a dedicated organic facility. We do not share our equipment.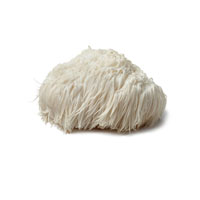 Lion's Mane
Lion's mane contains a broad range of naturally occurring bioactive compounds, including erinacines and hericenones, known for their cognitive health benefits.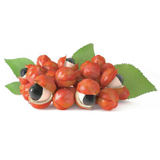 Guarana Seed Powder
Guarana is a multi-faceted stimulant, containing caffeine, theophylline and theobromine. These two additional additives, producing what many consider a more de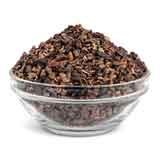 Raw Cacao
Cacao stimulates the release of several major neurotransmitters. Resulting in improved mood while boosting learning and memory.
Nutrition Information
| Amount Per Serving | | % Daily Value |
| --- | --- | --- |
| Calories | 195 | |
| Total Fat | 12g | 18% |
| Saturated Fat | 2.5g | 13% |
| Trans Fat | 0g | 0% |
| Cholesterol | 0g | 0% |
| Sodium | 45mg | 2% |
| Potassium | 300mg | 5% |
| Total Carbohydrate | 20g | 7% |
| Dietary Fiber | 4g | 16% |
| Sugars | 5g | 9% |
| Protein | 5g | 10% |
Ingredients
Organic Almonds, Organic Yacon Syrup, Organic Raw Unfiltered Honey, Organic Cacao Butter, Organic Puffed Millet, Organic Blanched Almond Flour, Organic Natural Flavor, Organic Cacao Powder, Organic Guarana Seed Powder, Organic Coffee, Organic Lion's Mane Mushroom, Organic Monk Fruit, Himalayan Pink Sea Salt, Organic Peanut. Contains: Peanut, Tree Nuts (Almonds). Contains: Organic Naturally-Occurring Caffeine (25mg)
% Daily Values are based on a 2,000 calorie diet. + Daily Value not established.
No Bake Chocolate Brownie
Java is made from our own proprietary chocolate which we craft here from raw cacao and is free from cane sugar, lecithin.
The First Organic Lectin Free Bar
Lectins can wreak havoc on your health and have been shown to be a major cause of inflammation, disease and unwanted weight gain.
Customer Reviews
Review
The bar tasted like a baked brownie, it was so delicious and satisfied my chocolate craving. It is also so much healthier than a baked brownie. Thanks for a wonderful bar !
Show more
Review
Ebars have been my favorite bars since the first time I tried them (Thanks Gene!!). But this Java bar is insanely good!! Kudos to you for creating these satisfying little gems...now I'm off to order some more!
Show more
Review
Outstanding flavor in something that's really good for you.
Show more
Review
ALl I can say is WOW! can't believe this is actually healthy for me, it tastes like something that would be full of unhealthy ingredients, but simply amazing/
Show more
Review
Perhaps the best tasting bar I have ever eaten period.
Show more