https://www.ebars.com/store/bars/man-chocolate-almond-energy-bar
Share this product beyond Facebook and Twitter!
Copied!

FREE Shipping on domestic orders over $70.00!
An unprecedented whole food bar for men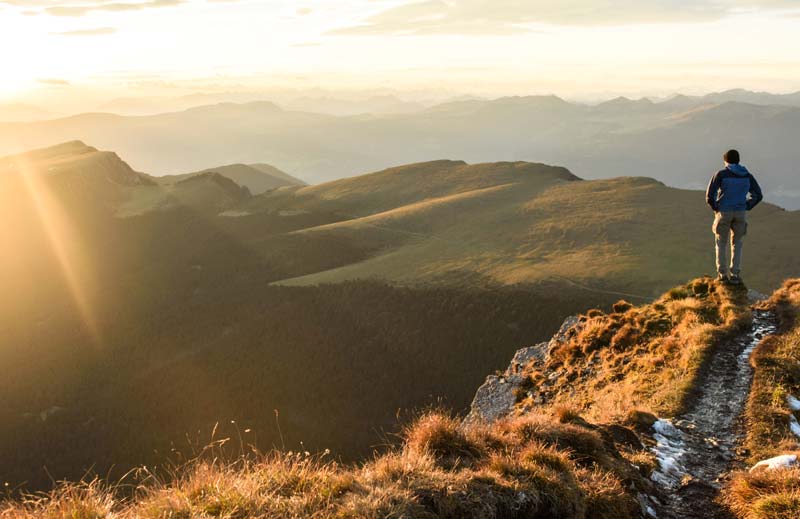 Fancy formulations wouldn't mean much if MAN didn't taste great! It's rich with almonds as a primary ingredient that contain healthy mono and polyunsaturated fats. The American Heart Association recommends at least 4 handful-sized (23 almonds) per day. Someting you get in just ONE daily MAN bar!
Additionally, MAN inhibits the stimulation of the hunger hormone ghrelin by including an efficacious amount of Shitake mushroom. It's also low glycemic and nutritionally stabilizing.
*MAN can be safely consumed by women or children.
What's Inside?
ebars is a dedicated organic facility. We do not share our equipment.

Cordyceps
Cordyceps support immune function. This can slow the aging process by improving the activity of healthy enzymes while slowing the activity of corrosive enzymes.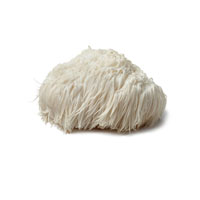 Lion's Mane
Lion's mane contains a broad range of naturally occurring bioactive compounds, including erinacines and hericenones, known for their cognitive health benefits.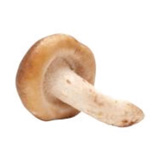 Shitake
A 2011 study published in the Journal of Obesity examined the effects of shitake mushrooms on the human diet and found it can help to satisfy hunger.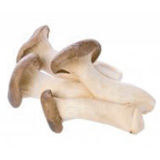 King's Trumpet
According to a 2011 study in the Saudi Journal of Biological Sciences, King's Trumpet mushrooms can be recommended as a natural healthy substance for the human
Nutrition Information
| Amount Per Serving | | % Daily Value |
| --- | --- | --- |
| Calories | 230 | |
| Total Fat | 11g | 17% |
| Saturated Fat | 1g | 5% |
| Trans Fat | 0g | 0% |
| Cholesterol | 0g | 0% |
| Sodium | 60mg | 2% |
| Potassium | 300mg | 5% |
| Total Carbohydrate | 23g | 8% |
| Dietary Fiber | 6g | 24% |
| Sugars | 11g | 22% |
| Protein | 10g | 20% |
Ingredients
Organic Blanched Almonds, Organic Raw Unfiltered Honey, Organic Rolled Oats, Organic Blueberries Dried, Organic Flax Seed, Organic Cranberries Dried, Organic Pumpkin Seeds, Organic Brown Rice Crisps, Organic MAN Mushroom Blend (Mycelial Biomass Powders: Shitake, Cordyceps, King's Trumpet, Lion's Mane), Organic Cacao Butter, Organic Natural Flavors, Organic Cacao Powder, Organic Pea Protein Isolate Powder, Organic Coconut Sugar, Organic Raspberry Powder, Organic Cinnamon, Organic Guarana Seed Powder, Organic Coconut Oil, Himalayan Pink Salt, Organic Monk Fruit, Organic Peanut. Contains: Peanut, Tree Nuts (Coconut, Almonds) Contains: Organic Naturally-Occurring Caffeine (15mg)
% Daily Values are based on a 2,000 calorie diet. + Daily Value not established.
Doctors Orders
It's rich with almonds as a primary ingredient that contain healthy mono and polyunsaturated fats. The American Heart Association recommends at least 4 handful-sized (23 almonds) per day. Someting you get in just ONE daily MAN bar!
Healthy Never Tasted So Good
The MAN bar stabilizes the glucose levels in your blood allowing you to maintain high energy throughout the day.
Frequently Asked Questions
A number of things, but, mainly the amount of almonds, flax seed and pumpkin seed which are all good for digestive health. An intersting fact is that the American Heart Association says that if a man will eat 13 almonds a day, it will increaes his heart health. Guess, how many almonds are in a Man bar, you go it, 13 exactly.
Yes, we are going to releaes the first every multi-vitamin bar for men.
Customer Reviews
Review
I am a cancer survivor, and I attribute my survival in large part to completely changing my lifestyle and diet. More specifically, upon my diagnosis I became a vegan and only eat organic, non-gmo, gluten free foods (lots of reasons all of those are important). Something I was initially concerned with was finding snacks and "portable foods" that met both my health criteria and my fast-paced life on the go. I can say, without hesitation and after a lot of research and taste testing, that these eBars are the best you will find out there! Great flavors and varieties (I'm partial to the Man and Focus bars myself). Thank you for creating and providing this product. I can't recommend them more highly!
Show more
Review
I found out about ebars through LT360. They have been a huge part of my diet, as I lost 72 lbs of fat. My favorite is the "Man" bar, with just the right taste, texture, and great nutrition.

I definitely recommend ebars to anyone that cares about their health and eating right!
Show more
Review
Love these bars! Best nutrition bars I've ever had!

I was shopping in Whole Foods and noticed free samples on these eBars. I was urged by the nutritionist to try them out. I ended up trying most of them, (Focus, Man, Woman, Trim, Fit) - all were delicious! Reading the organic healthy ingredients made me love them even more!

I bought a few of the Focus bars and have been hooked since. I now order them directly online, even bought some as a gift for my mother! :)

Absolutely amazing!!
Show more
Review
Thank you to Dave for reaching out to me when I had a concern. I've edited this review to show that I appreciate their response. The bars are delicious but I'll probably buy in the store as I need them so I don't waste any.
Show more
Review
I have been eating organic food for over 20 years off and on LOL. Ebars is the best TASTING organic food bar I have ever had. "Man bar" is my fav :)
Show more