https://www.ebars.com/store/bars/woman-dark-chocolate-berry-energy-bar
Share this product beyond Facebook and Twitter!
Copied!
Woman
Dark Chocolate Berry
FREE Shipping on domestic orders over $70.00!
POWER SUPERFOOD FOR WOMEN!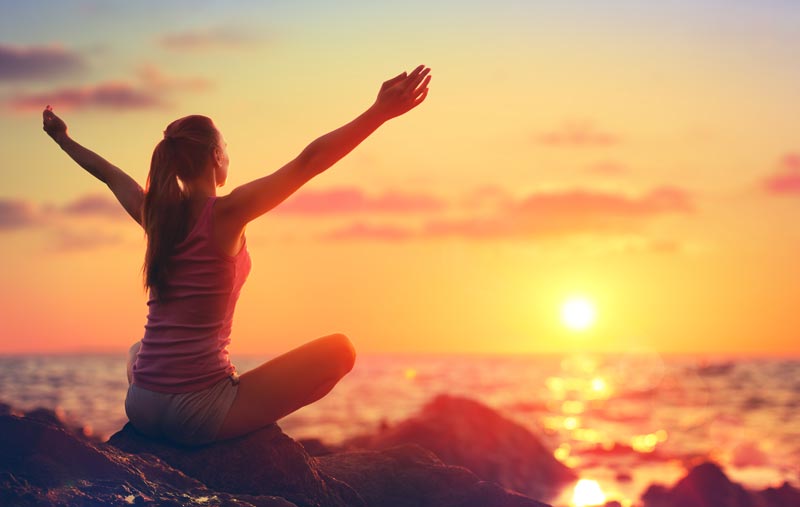 As women we want to feel good about our relationships, health, and our lives. Daily nutrition plays a major role in helping this happen. The WOMAN bar (v2.8) is the superior energy bar and offers a perfectly balanced fat burning list of ingredients (4:1) Omega 6 and Omega 3. WOMAN also contains 3 culinary mushrooms with medicinal benefits, Reishi, Kings Trumpet, and Turkey Tail.
Please read below for more information on the mushrooms we use.
Also, included in the WOMAN bar is Moringa Oleifera a nutritional powerhouse. Containing 92 nutrients and 46 types of antioxidants. No other superfood can make this claim. Per gram, it has 7x more Vitamin C than oranges, 10x more Vitamin A than carrots, and 8x more magnesium than kale, 4x more calcium than milk, and 25x more iron than spinach!
What's Inside?
ebars is a dedicated organic facility. We do not share our equipment.

Cordyceps
Cordyceps support immune function. This can slow the aging process by improving the activity of healthy enzymes while slowing the activity of corrosive enzymes.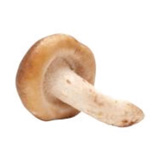 Shitake
A 2011 study published in the Journal of Obesity examined the effects of shitake mushrooms on the human diet and found it can help to satisfy hunger.
Turkey Tail
Extensive studies have been conducted on the culinary mushroom, Turkey tail, and it medicinal benefits. While the benefits can range from a healthy urinary tr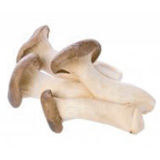 King's Trumpet
According to a 2011 study in the Saudi Journal of Biological Sciences, King's Trumpet mushrooms can be recommended as a natural healthy substance for the human
Maitake Mushrooms
Maitake Mushrooms Dancing Mushrooms got its nickname after people started dancing upon discovering it's health benefits. Maitake Mushrooms are rich in antioxida
Nutrition Information
| Amount Per Serving | | % Daily Value |
| --- | --- | --- |
| Calories | 210 | † |
| Total Fat | 9g | 14% |
| Saturated Fat | 2g | 10% |
| Trans Fat | 0g | 0% |
| Cholesterol | 0g | 0% |
| Sodium | 44mg | 1% |
| Potassium | 300mg | 5% |
| Total Carbohydrate | 22g | 7% |
| Dietary Fiber | 5g | 20% |
| Sugars | 9g | 18% |
| Protein | 7g | 14% |
Ingredients
Organic Blanched Almonds, Organic Raw Unfiltered Honey, Organic Puffed Millet, Organic Cranberries Dried, Organic Blueberries Dried, Organic Cacao Powder, Organic Apple Sauce, Organic WOMAN Mushroom Blend (Mycelial Biomass Powders: Turkey Tail, King's Trumpet, Cordyceps, Maitake, Shitake, Reishi, Organic Raspberry Powder, Organic Natural Flavors, Organic Coconut Sugar, Organic Tart Cherry Juice, Organic Maqui Berry Powder, Organic Cacao Butter, Organic Guarana Seed Powder, Himalayan Pink Salt Organic Monk Fruit, Organic Peanut. Contains: Peanut, Tree Nuts (Coconut, Almonds) Contains: Naturally-Occurring Caffeine (15mg)
% Daily Values are based on a 2,000 calorie diet. + Daily Value not established.
The Best Superfood On The Market
Also, included in the WOMAN bar is Moringa Oleifera a nutritional powerhouse. Containing 92 nutrients and 46 types of antioxidants. No other Superfood can make this claim.
Are You Craving Chocolate?
We craft our own dark chocolate from scratch with a touch of semi-tart real raspberry to make this a delicious and flavorful delight!
Frequently Asked Questions
It is called the Woman bar primarily because of the Turkey Tail musrhoom which has been shown to have number of health benefits for women.
The biggest difference is in the mushroom blends. The Woman Bar has a distinctive mushroom in it, Turkey Tail, that has been shown to contain many benefits distinctive to women.
Customer Reviews
Review
I've never heard of these bars before yesterday. As I was checking out at the grocery store, I saw a refrigerator with these in them. On a whim, I grabbed one. I literally just had it and decided to look up the company. It did not disappoint. I will be buying more.
Show more
Review
I love these!! I can eat them all day, even for dinner. The new ones without the oats, are not good though.
Show more
Review
I am all about organic and these bars are my absolute favorite!!! They have even given me much needed quick energy to get thru the last stages of a long ride.
Show more
Review
My fav bar by far! Just located these in Asheville.
Show more
Review
Great product and great company! I have tried many bars and these are by far the best tasting, organic, non-gmo bars I have ever tried. I practice intermittent fasting - so I eat one of these bars for lunch, have a light snack mid-day and then a good, healthy dinner and it works perfectly. The customer service is outstanding - Dave and Jan are incredibly responsive to any questions or issues. I highly recommend these to anyone looking for a quality product.
Show more