https://www.ebars.com/store/bars/heal-chocolate-peanut-energy-bar
Share this product beyond Facebook and Twitter!
Copied!

Heal
Chocolate Peanut Tart Cherry
FREE Shipping on domestic orders over $70.00!
The quicker you heal, the better you feel
THE HEAL bars are made with high-quality superfoods that are carefully selected to support your overall health. We start with concentrated Tart Cherry Juice, which has been shown to help relieve joint pain, reduce inflammation, and boost immunity. Our bars are also packed with plant-based protein from organic non-GMO raw Pumpkin, Flax, and Hemp seeds.

One thing that sets HEAL bars apart is that we make our own chocolate in-house for every batch. We also use freshly ground organic peanut butter, which adds a special touch to the bars.

So, if you're looking for a healthy and healing snack that's also delicious, give HEAL bars a try!

Here's the new image of Tart Cherry... something like this would work fine.
What's Inside?
ebars is a dedicated organic facility. We do not share our equipment.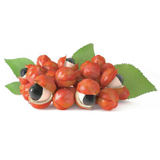 Guarana Seed Powder
Guarana is a multi-faceted stimulant, containing caffeine, theophylline and theobromine. These two additional additives, producing what many consider a more de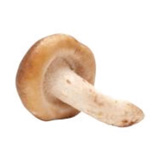 Shitake
A 2011 study published in the Journal of Obesity examined the effects of shitake mushrooms on the human diet and found it can help to satisfy hunger.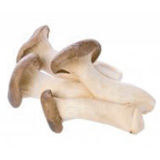 King's Trumpet
According to a 2011 study in the Saudi Journal of Biological Sciences, King's Trumpet mushrooms can be recommended as a natural healthy substance for the human
Maitake Mushrooms
Maitake Mushrooms Dancing Mushrooms got its nickname after people started dancing upon discovering it's health benefits. Maitake Mushrooms are rich in antioxida
Nutrition Information
| Amount Per Serving | | % Daily Value |
| --- | --- | --- |
| Calories | 210 | |
| Total Fat | 9g | 14% |
| Saturated Fat | 2g | 10% |
| Trans Fat | 0g | 0% |
| Cholesterol | 0g | 0% |
| Sodium | 60mg | 2% |
| Potassium | 300g | 5% |
| Total Carbohydrate | 22g | 7% |
| Dietary Fiber | 5g | 20% |
| Sugars | 9g | 18% |
| Protein | 10g | 20% |
Ingredients
Organic Peanut, Organic Raw Unfiltered Honey, Organic Rolled Oats, Organic Pumpkin Seeds, Organic Chia Seed, Organic Flaxseed, Organic Yacon Syrup, Organic Pea Protein Isolate Powder, Organic HEAL Mushroom Blend (Mycelial Biomass Powders: Shitake, Maitake, Lion's Mane, Turkey Tail, King's Trumpet), Organic Tart Cherry Juice, Organic Cacao Butter, Organic Blueberries Dried, Organic Cranberries Dried, Organic Cacao Powder, Organic Coconut Oil, Organic Natural Flavors, Organic Raspberry Powder, Organic Brown Rice Crisps, Organic Guarana Seed Powder, Himalayan Pink Salt, Organic Blanched Almond Contains: Peanut, Tree Nuts (Coconut, Almonds). Contains: Organic Naturally-Occurring Caffeine (15mg)
% Daily Values are based on a 2,000 calorie diet. + Daily Value not established.
Home-made Chocolate
Many are surprised to find that we craft our own chocolate in all our bars, and you will see there is something special about freshly ground organic peanut butter and homemade chocolate!
Frequently Asked Questions
We recognize that's a bold statement to make about a product, but, again when you take a closer look at the ingredients it becomes apparent, namely the presence of Tart Cherry.
Customer Reviews
Review
I gave it a 4/5 as it's not the best-tasting bar I have had, but after a hard workout, there is nothing that has helped me recover from the soreness faster than this bar.
Show more
Review
Ebars are the best -- the best ingredients, the best taste, the best balanced, the best company that focuses on quality and excellence in all that they do and produce. I highly recommend Ebars for the health & wellness for everyone! Enjoy!
Show more
Review
Life changing. This is real food. I use the Heal bars as a meal replacement. You just feel good eating real food, not at all like an industrial protein bar. The list of ingredients are all good things you would want to eat.
Show more